January has never been a very good month for innovative releases. But still, let´s summerize and keep an eye on some of my beloved labels and artists & some reissues.
Ducktails´ Matt Mondanile has signed to Domino records recently and released a new album lately called "the flower lane, and I listened to the tracks in a record shop, and: I have to say, I find it a quite disapointing.
I don´t know if this is an almost automatic consequence after signing to an "indie-major"?
It is a bit like with the last francois and the atlas mountain LP after having signed to domino. There are no edges, no peaks anymore, no experiments anymore – it´s radio pop now, with in the best tracks some influences by pavement or real estate.
But after releasing such kraut, ambient and surf sounds within the last amazing lp´s, tapes and 7″ out on not not fun, woodsist or olde english spelling bee – see e.g. earlier posted on this blog – this is very sad.
Listen here:
*****
Way more interesting is the constellation release "Mo7it Al-Mo7it" by montreal´s jerusalem in my heart, that will be soon out. I sah him in Leipzig performing and was amazed by the arabic inspired music and the visuals.
Cover: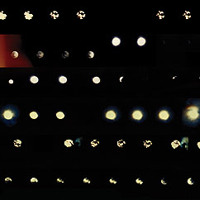 Constellation records:
"Jerusalem In My Heart (JIMH) is a project of contemporary Arabic and electronic music interwoven with 16mm film projections and light-based (de)constructions of space, exploring a relationship between music, visuals, projections and audience. With performances thus far occurring once or twice a year, no two JIMH events have ever been the same: configurations have ranged from solo to 35 participants, with varying degrees of stage theatrics alongside a film & visual component, using multiple projections to construct a space in constant flux. JIMH's vocals and purposefully blown-out sonic sensibility have been the consistent thread, but neither its music nor visual propositions have ever repeated themselves – one of the reasons why JIMH has resisted for eight years any official documentation or definitive recording of the project.
IMH was formed in 2005 by Radwan Ghazi Moumneh, a Lebanese national who has spent a large part of his adult life in Quebec and has been a fixture of the Montreal independent music community, from his early days in various notable 90s punk bands to his tireless activities over the last decade as a sound engineer, producer and co-owner of Montreal's Hotel2Tango recording studio. Moumneh is also active in the Beirut experimental music scene, where he spends a few months every year. JIMH now consists of a core trio with French musician & producer Jérémie Regnier and Chilean visual artist & filmmaker Malena Szlam Salazar, whose two-year collaboration with Moumneh has resulted in the co-creation of JIMH's debut album Mo7it Al-Mo
(…)
The first track "Yudaghdegh al-ra3ey wala al-ghanam"
is promising and thrilling:
Buy it here at CST Records
*****
Finally some nice soul and jazz 7″ to survive the winter until spring is there:
Here are some unreleased 7″ by egyptian jazz legend salah ragab, who played with sun ra, comes as double 7″ in a paper pyramid box.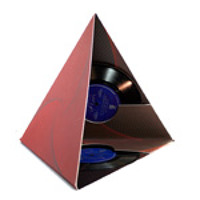 Apart from the nice but expensive packaging, the 4 tracks are simply irrestistable, jazzy oriental waltzes and marches:
"Four sides of previously-unreleased ethnic mythic mystic jazz from the legendary Egyptian drummer! Before the re-release of his album with the Cairo Jazz Band recently, the name Salah Ragab was best known to jazz fans and record collectors by way of another LP that was recorded with Sun Ra in the early '70s.
His album 'Prism Music Unit' with the Cairo Jazz Band was released in Egypt with another by the Cairo Free Jazz Ensemble, but perhaps only Salah himself knew of the other songs he had recorded at the time, but didn't make it onto these LPs.
The tapes lurking for decades in an old trunk, it's taken until now for them to see the light of day, and we present them here as four amazing pieces of Egyptian jazz on 2 seven inch singles. Entombed within a hand-printed, hand-made pyramid shaped box, this is the first time in 40 years that these recordings will have come to light.
Ladies and Gentlemen, behold the splendor that is Salah Ragab and the Cairo Jazz Band!"
TRACKLIST:
A1 – Black Butterfly
A2 – Kahn El-Khaleely
B1 – Latino in Cairo
B2 – The Egyptian March
JM.090 – Louis Xavier
Here is one example
*****
At last a fine 7″ by light in the attic records celebrating their 10 years, with a great soul cover of rodriguez´classic "i´ll slip away" covered by charles bradley with the original rodriguez track on the flip side.
See here:
here is the original:
*****
Another great spiritual soul 7″ is now out as a kind of white label release: gil – scott heron´s 1977 classic "we almost lost detroit" rerecorded live at superfly studio, recorded 2010.
Buy it at hhv as a single sided white label 7″.
*****